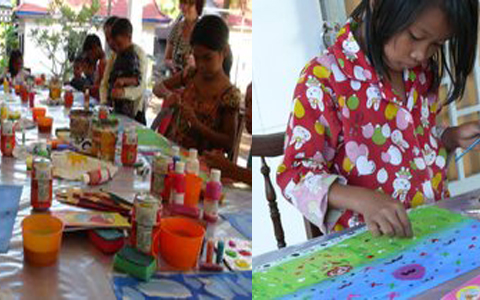 K

R

A

S

S

 Roesrath
Who am I?
My name is Arno Lindenberg and I am a media creator, anti-stress coach and creativity trainer. I have been working with and for children, teenagers and adults for 20 years now. My artistic strengths lie with the creation of playful methods to initiate an accessible path to creativity for everyone.
Motivation?
With KRASS e.V. I was able to give the project "How we live" a good home. In order to fully accomplish the goal of eliminating boundaries and working with children from all social backgrounds, an international partner like KRASS is ideal. Through KRASS on-site Rösrath I am able to experience the kids' natural creativity, innocence, curiosity and intelligence at first-hand.
My job is to create a platform, freed from social margins we live in, to allow kids from all over the world to interact with one another and learn about other cultures whilst discovering themselves on a playful and artistic journey.
Year of foundation?
I have been a Social Franchise Partner since March 2012 and work under the name of KRASS on-site Rösrath.
To ensure the success of KRASS on-site Rösrath and all the projects which we are involved in, I make use of connections with schools, kindergartens and social centers.
I also integrate international working groups and institutions in my projects and in Rösrath I collaborate with firms. Therefore the projects are built upon the business philosophies of the firms with whom I work.
Current KRASS projects
How we live
The project "How we live" builds a network for children from different cultures and encourages their curiosity for inter-cultural understanding and acceptance. The project has taken place in Germany, Peru, Eritrea, India, Ghana, Cambodia and China, where children depicted how they would like to live in 20 years.
By using short and playful questionnaires and their own paintings, children exchanged their hopes for the future across borders.
1000 cathedrals
In 2013 in Cologne during an auction by the Rhine, the silhouette of the famous Cologne Cathedral was recreated using 1000 individual paintings.
Diminishing boundaries created by age and geographical boarders, 1000 people between the ages of 4 and 80, from over 30 countries came together in Cologne and found a sense of unity.
Contact
Arno Lindenberg
mobile: +49 1575 422 00 46