The continuing news makes us sad, angry and leaves us with a feeling of helplessness. There is nothing more we can do at the moment than donate. We wish for peace! You probably feel the same way, even if we are not (directly) affected. At KRASS e.V. we have decided to inform ourselves quietly, to reduce our contributions to a minimum for reasons of respect and to adapt thematically and not to share anything about carnival or the current programme for the time being.
Nevertheless, our projects continue. Especially now, it is important to provide stability to the children and young people and to offer them the opportunity for dialogue or creative processing. Because: "If we want to achieve true peace in the world, we must start with the children" (Mahatma Gandhi).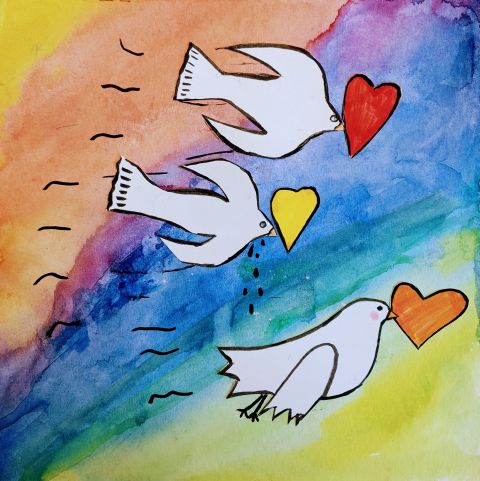 Donations in kind for Ukraine
You can help now! The main items needed are: nappies, powdered milk, hygiene products, durable food, blankets and sleeping bags, shoes and ALL bandages and medicines.
Please contact us at: ukraine@krass-ev.de
If you would like to donate money for hiring buses and paying for petrol (for transport to the border between Poland and Ukraine) or for buying more food and medicine, please contact us as well!
We THANK YOU from the bottom of our hearts!