Wenn Gemeinschaft zur Stärke wird
KRASS ermöglicht seit 2009 sozioökonomisch benachteiligten Kindern und Jugendlichen kostenlosen Zugang zu kultureller Bildung.
Wir möchten, dass alle Heranwachsenden – ungeachtet ihres familiären, kulturellen oder sozialen Hintergrundes – einen erfolgreichen Bildungsweg beschreiten. Künstlerische und mediale Projekte dienen uns hierbei als Türöffner.
Unsere Angebote sind immer von Fachpersonal geleitet, kostenlos und offen für alle Interessierten. Bei KRASS erziehen wir nicht – wir beflügeln!
KRASS e.V. ist auch auf IHR Engagement angewiesen, um Kindern und Jugendlichen mehr Kultur, Bildung und Aufmerksamkeit schenken zu können.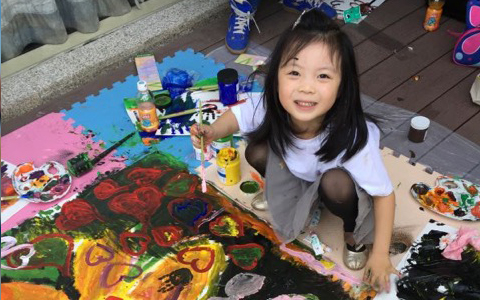 Unsere Projekte
Unsere Projekte in den Sparten Kunst, Theater, Musik, Tanz, Theater und Neue Medien:
With KRASS and the Rebel Rockers from Düsseldorf, you create and build you own super cool skateboard. You can shape…
"Wenn wir die Welt positiv verändern möchten, müssen wir bei den Kindern anfangen."
Claudia Seidensticker, Gründerin von KRASS e.V.
Unsere Standorte
Durch das Social Franchise Konzept "KRASS vor Ort" sind wir in vielen Städten in Deutschland sowie in Athen und Shanghai vertreten.
Culture is a part of our identity. Culture promotes personality development. Culture integrates. Culture socializes. Culture conveys values. In our…